Since 1993 Tark Interactive has been creating audio-visual content for private clients as well as for the government agencies.

Tark Interactive has always had the proficiency in audiovisuals, animation and visual design since early 90s. We have created films for products, processes, people and businesses.

Tark Interactive has a well equipped studio with professional cameras, lights, mics, music and visual design capability. With decades of experience in marketing communication and deep understanding of industry priorities we deliver effective tools that empower the clients. We happily walk an extra mile for all our clients as we believe in building strong relationships with them.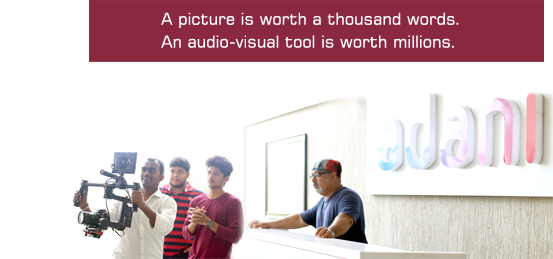 Films for Social Media
Product Films
Corporate Films
Documentary Films